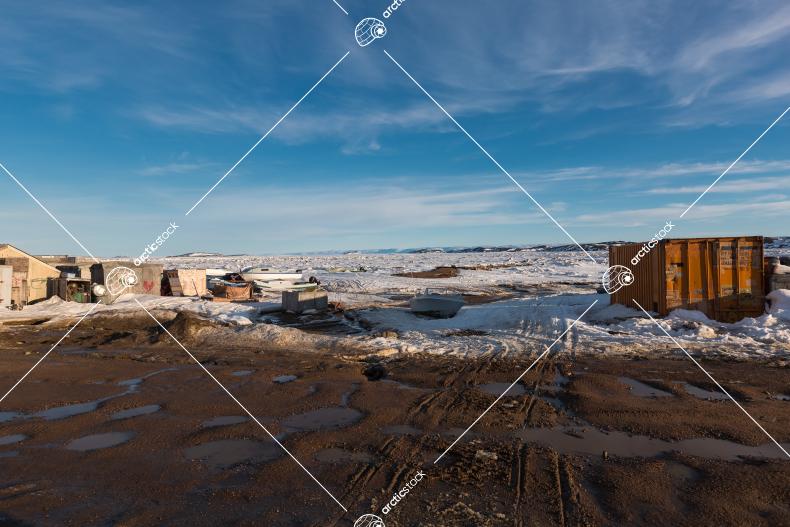 Spring Roads 2
Iqaluit
Original resolution: 4000x2667 px
Contributor: CJones
Licence: Royalty Free
Themes: Communities , Industry , People
Season: Spring
Snow roads give way to mud puddles as the warmer weather sets in. Snowmobile tracks transition from gravel to sea ice marking the change in seasons.
Reset all
Need help with licensing?
Get personalized pricing by telling us when, where, and how you want to use this photo. Contact us and we will help you license this photo.