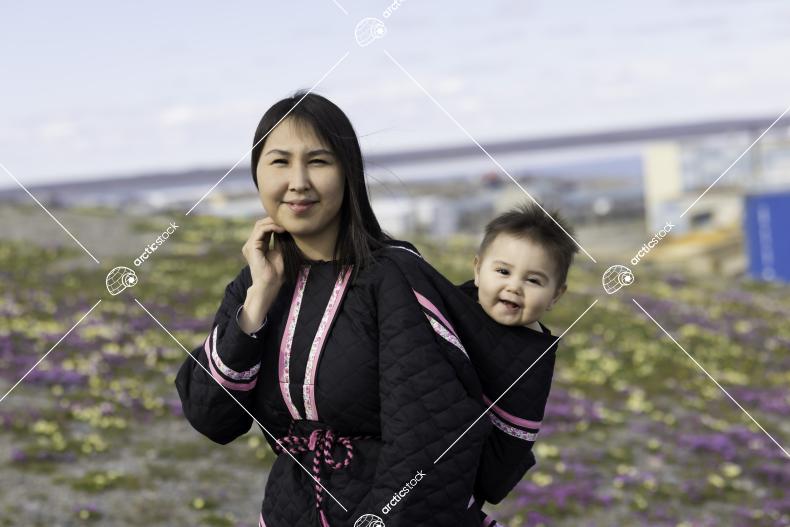 Inuk Woman with Baby wearing Amauti in Nunavut
Rankin Inlet
Original resolution: 8192x5464 px
Contributor: Stewart Burnett
Licence: Royalty Free
Themes: Communities , Culture , People
Season: Summer
An Inuk woman wears a traditional black and purple amauti with her 10-month-old child smiling in the pouch, over a field of colourful flowers in Nunavut.
Reset all
Need help with licensing?
Get personalized pricing by telling us when, where, and how you want to use this photo. Contact us and we will help you license this photo.