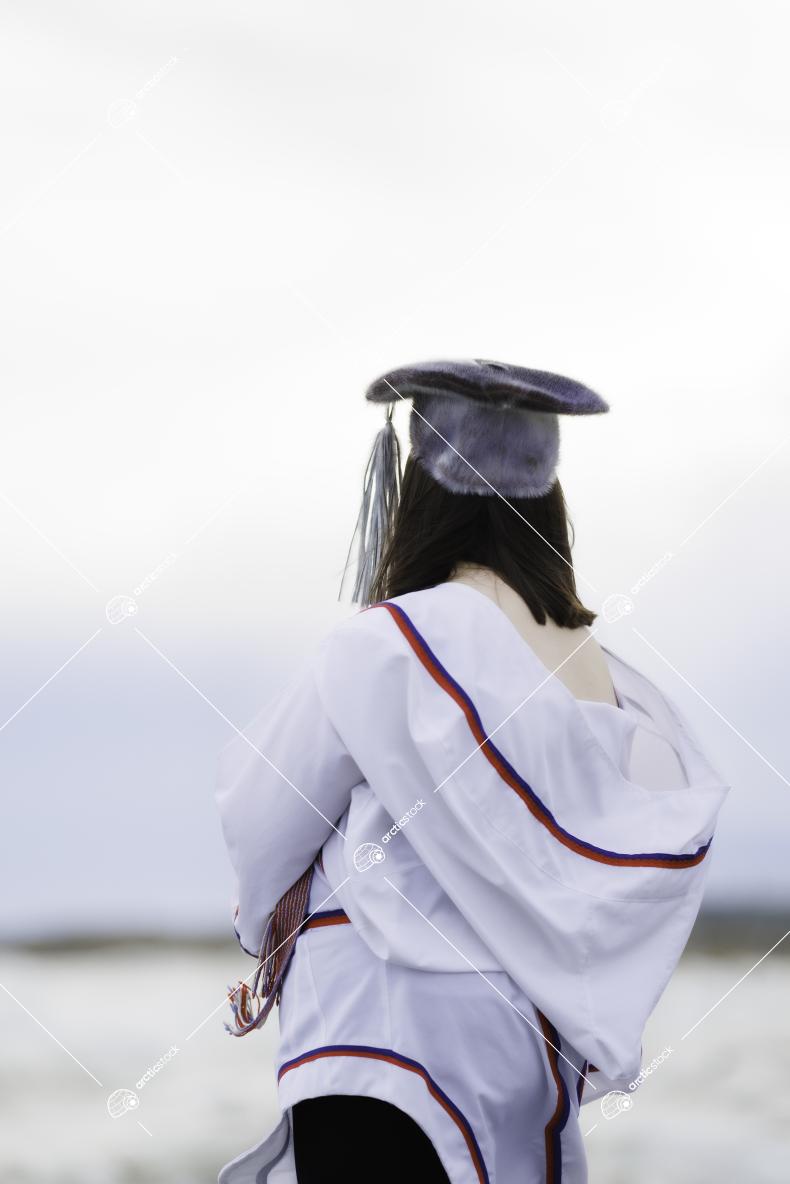 Inuit Woman Graduate wearing Amauti and Sealskin grad cap
Rankin Inlet
Original resolution: 4318x6474 px
Contributor: Stewart Burnett
Licence: Royalty Free
Themes: Culture , Landscapes , People
Season: Spring
An Inuit woman wears a traditional sealskin grad cap and amauti (also known as tuilik) after graduating from school. Stands overlooking the Hudson Bay in Rankin Inlet, Nunavut.
Reset all
Need help with licensing?
Get personalized pricing by telling us when, where, and how you want to use this photo. Contact us and we will help you license this photo.