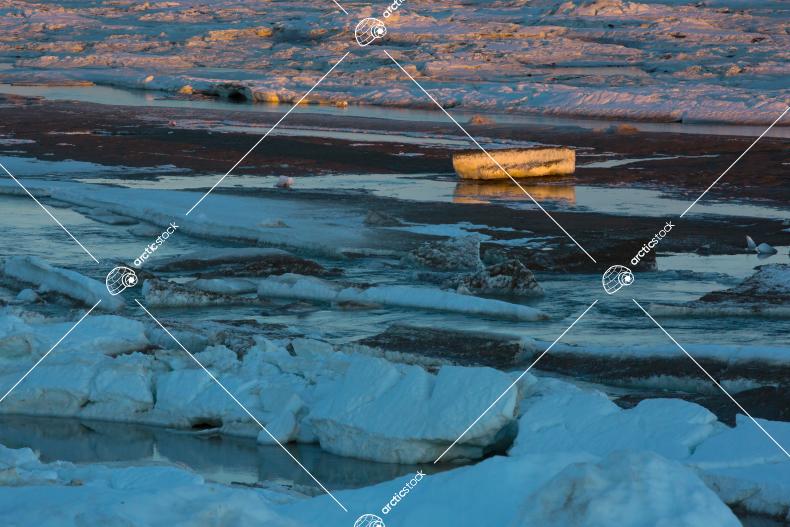 Golden Ice Nugget
Other (Nunavut)
Original resolution: 4500x3000 px
Contributor: CJones
Licence: Royalty Free
Themes: Communities , Culture , Landscapes
Season: Spring
The setting sun spotlights a solitary ice block, the golden light lifts the block from the icy cool backdrop of a late spring breakup on Frobisher Bay.
Reset all
Need help with licensing?
Get personalized pricing by telling us when, where, and how you want to use this photo. Contact us and we will help you license this photo.